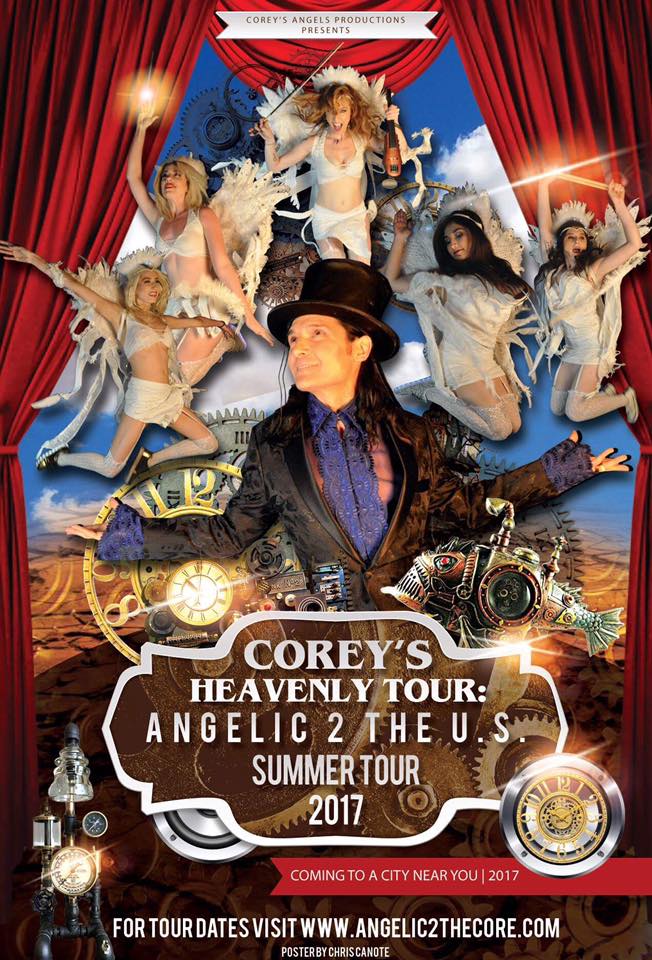 LADIES & GENTLEMAN,
AS PROMISED HERE IS THE NEW ARTWORK ( as photographed by MAGGIE ST THOMAS & with artwork by CHRIS CANOTE), AND FINAL TOUR D8's 4 THIS SUMMERS "HEAVENLY TOUR" ALL D8S @ THIS POINT R FINAL & WILL REMAIN UNLESS AN ACT OF GOD WERE 2 PREVENT THEM FROM OCCURRING!! IF U DONT C A SHOW IN YOUR AREA, IT MAY B TIME 4 A SUMMER ROAD TRIP……OR TRY YOUR LUCK, AS IF ALL GOES WELL, WE WILL B ADDING ANOTHER LEG IN THE FALL……WE SHALL C….BUT 4 NOW…..HERE GOES THE SUMMER OF 17!
Date: June 09, 2017
Venue: Hard Rock Hotel And Casino
Location: Las Vegas, Nevada
Website: https://www.hardrockhotel.com/las-vegas-events/entertainment/corey-feldman-the-angels-vinyl-doors-8-00-p-m-ages-6/2549?mobile=0
Date: June 15, 2017  **** NEW**
Venue: The Conerstone
Location: Berkeley, CA
Date: June 16, ...
Read More