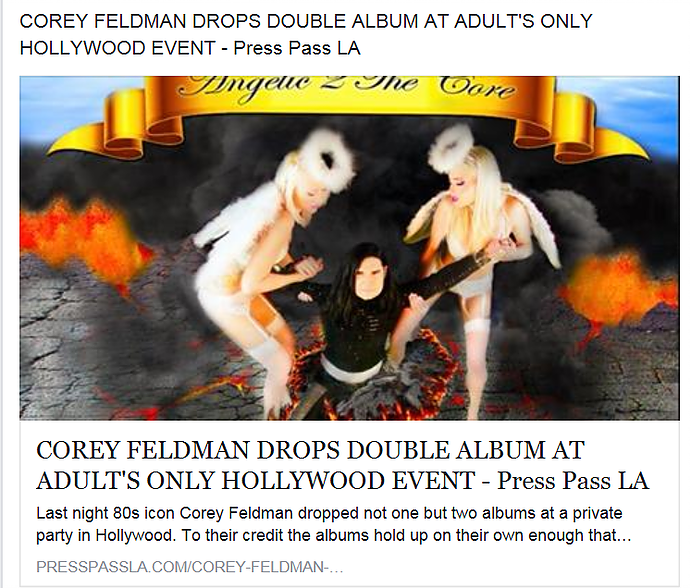 Last night 80s icon Corey Feldman dropped not one but two albums at a private party in Hollywood. To their credit the albums hold up on their own enough that they don't need Feldman's star power to sell, though it doesn't hurt.
Feldman, who is best known for his roles in The Goonies and The Lost Boys, has been hard at work on the albums for almost a decade. "This is the result of 10 years of hard work and I couldn't have done without the amazing people in this room," Feldman told the full house at Adults Only in Hollywood.
The room was filled with not just fans but lifelong friends and supporters of Feldman's work. "Corey and I have always been close and supported each other," explained fellow 80s actor Keith Coogan...
Read More