MINECRAFT: STORY MODE EPISODE 2: ASSEMBLY REQUIRED NOW AVAILABLE FOR DOWNLOAD

We are happy to announce that Corey is making his debut as Magnus the Griefer in Telltale Games' Minecraft: Story Mode!
For more info about the game, check out this excerpt below from coverage of the game by Only SP, or check out the full article HERE.
Minecraft junkies and fans of Telltale Games should be excited: the two developer partners announced today that  Minecraft: Story Mode is now available in stores in North America, and that Episode 2: Assembly Required is ready for digital download worldwide on consoles, PC/Mac and mobile devices. A new trailer was also released today, which you can view below.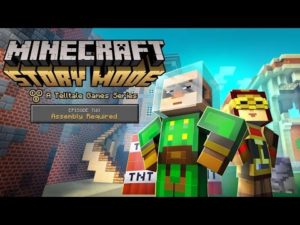 For the unfamiliar, players take on the role of either a male or female hero named 'Jesse,' who mus...
Read More