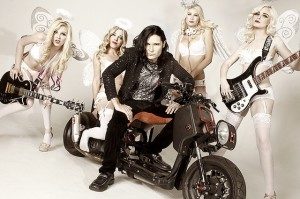 The Band name is; "Corey Feldman and The Angels" and the title of this leg of the tour will be "Angelic 2 The Tour (Warm Up Mini Run)"
The Tour:
Corey Feldman is launching a very ambitious tour in separate legs starting 1 city at a time right here in the USA. The first set of shows will be considered a warm up mini run of 10 shows, in select cities, and in intimate venues this spring. The plan is to continue in the summer, with a wider reaching tour with bigger venues and even some festival shows. The plan is to eventually take this tour abroad, to multiple countries, in multiple regions around the world.
This will mark the 5th time the Iconic performer has toured the United States both as a solo artist, and also with his band Truth Movement...
Read More